Get my FREE 5-Day Intermittent Fasting Jump-Start Plan Now!
Recently, I appeared on the Dr. Oz Show to bust the myth about fasting. If you think of "fasting" as extreme hunger and starving, read on. On the show, I shared how a special technique called intermittent fasting helps you lose AND keep weight off in as little as 5 days. Maybe you've tried different diets that never seem to work. Or maybe your conception of weight loss involves super strict eating rules or counting every calorie. Listen, that's not how long-term weight loss happens, especially as you get older.
Which is why you MUST know about intermittent fasting.
Intermittent fasting means restricting your eating windows to certain periods of time throughout the day. It's efficient for burning stored fat, sculpting lean muscle, balancing your blood sugar, and managing your hunger hormones...and so much more. Download my 5 Day Intermittent Fasting Jump-Start Plan and you'll get an easy-to-follow schedule for 5 days to maximize your weight loss! Best of all, it's a reason thousands of my patients now easily fit into jeans and dresses they haven't worn in years...with no starving or extreme hunger involved.

In fact, during intermittent fasting, you'll eat protein-rich foods and healthy shakes that keep you full all day long. Unlike juice cleanses, you're not just losing water weight, only to gain it back again. Instead, you're getting rid of fat. And you're keeping it off for good (I'll show you how later).
Learn how to drop pounds in just 5 days using these secrets!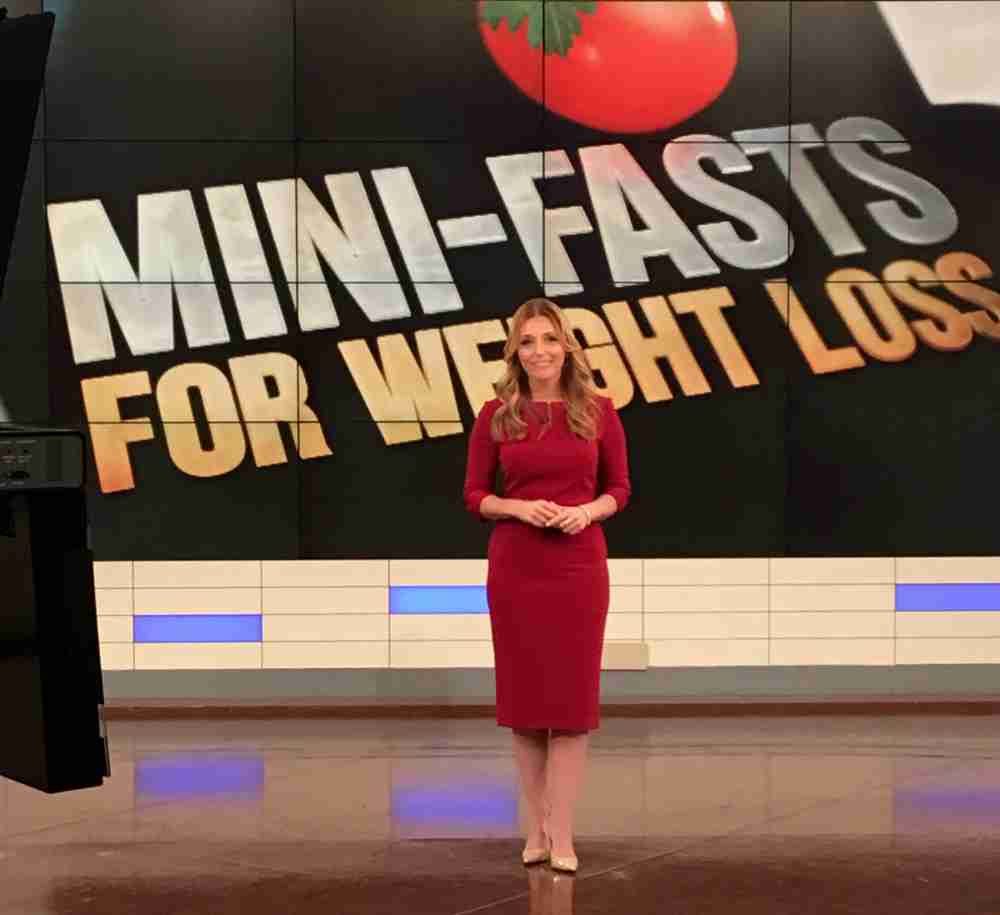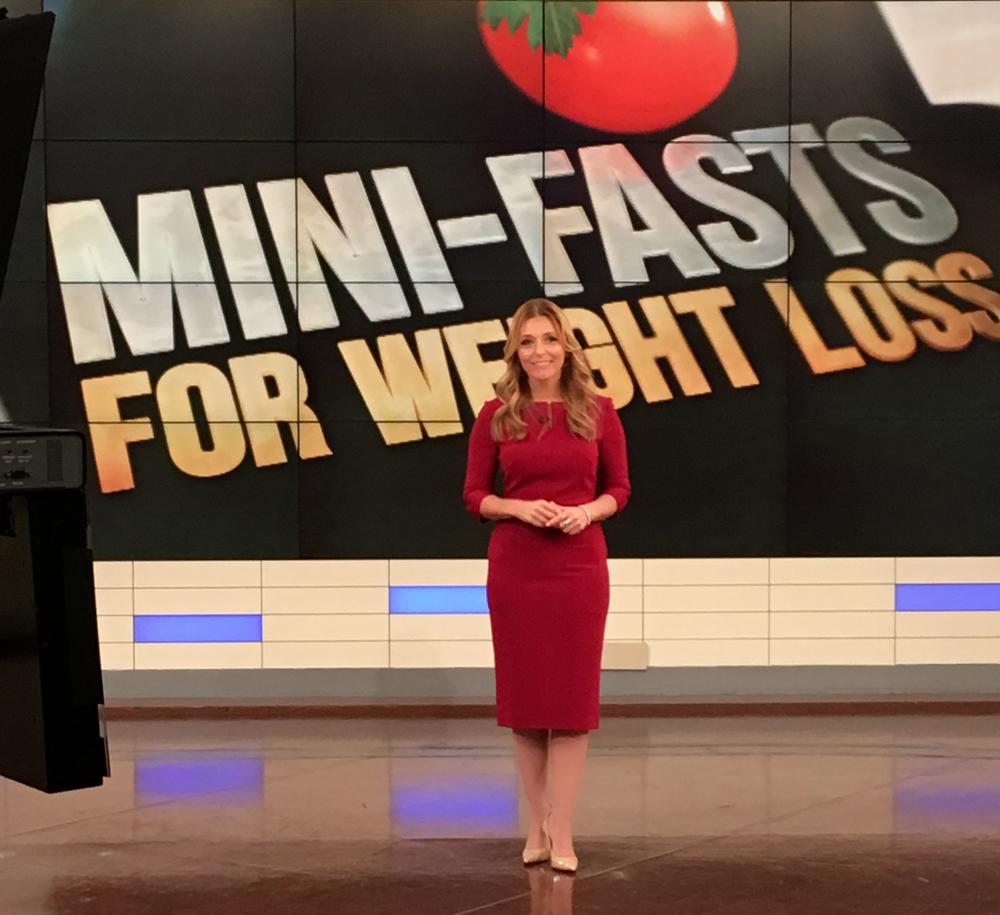 Download my FREE 5-Day Intermittent Fasting Jump-Start Plan, and you'll see how you can drop pounds in just 5 days, PLUS you'll learn these secrets:
Is breakfast really the most important meal of the day? Eat your first meal at this time to avoid any weight gain (and have MORE energy in the morning!)
The powerful nutrient that keeps you satiated and satisfied throughout the day--while you melt away fat and extra pounds. Just add it to your smoothie to shut off sugar cravings!
This chocolatey, luscious dessert is low in sugar, and tastes like a cheat meal! (The 3-minute recipe is on page 6!)
Want to keep losing MORE weight after the 5-day intermittent fasting? This food group could be the source of your weight gain and bloating (and it's not just sugar). Cut out this food group and watch those jeans get looser! 
These 10-minute chicken wings support a slim waistline during the 5-day intermittent fast and will make you forget ALL about those gut-bloating restaurant wings.
...and much more! 
"I'm 40 and was constantly dieting, losing 5-7lbs, then regaining it...if I intermittent fast, I'm no longer on that weight roller coaster ride." -Christina B.
Christina B. isn't the only one slimming down with intermittent fasting. Thousands of women and men over 40 years old are dropping pant sizes and feeling their best! Pictured on the left, from the set of the Dr. Oz show—J lost 9.6 lbs in only 5 days following this intermittent fasting program!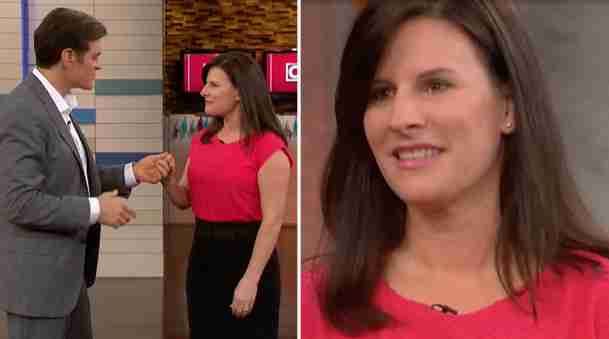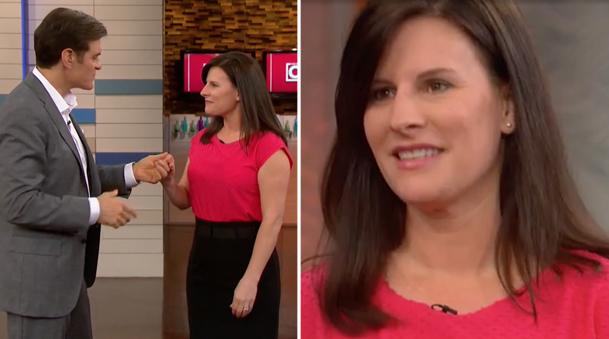 I was really addicted to carbs and sugar, craving them all the time. Intermittent fasting helped me lose 16 pounds! I find this way of eating easy and I can always find things to eat at a restaurant. I feel better, look better, and I'm finally in control of my eating!
Kim W. -
Results may vary from person to person.
I've been one of those yo-yo dieters my entire life (53 now). I was at my highest weight ever, feeling too many aches and pains, not liking what I saw in the mirror. I was amazed at how the weight just started falling off! Every day I was losing or holding stay. I ended up losing 19 pounds in just 3 weeks...and I must say it's been easy! I'm convinced anyone can do this!
Renee W. - 
Results may vary from person to person.


Think of All the Jeans and Dresses You Can Fit in After Just 5 Days of Intermittent Fasting. Imagine looking in the mirror and seeing a slimmer waistline...wrinkle-free, naturally glowing complexion...and feeling youthful like you did 10, 20, 30 years ago!