Dr. Kellyann's Bone Broth Diet
Helpful resources to make your bone broth diet even easier.
FREE DAILY EMAIL SUPPORT for the 21 Day Bone Broth Diet
Sign up the day before you start your 21-Day Bone Broth Diet, and I'll be with you every step of the way with great tips, recipes, and support. These free emails are my gift to you — because I want you to get the most amazing results possible!
RECOMMENDED BRANDS
When you're cleaning out your kitchen and restocking it with Bone Broth Diet "yes" foods, here are some terrific store brands that can make your shopping easier. These are real, clean foods with no added sugars, artificial chemicals, or other taboo ingredients.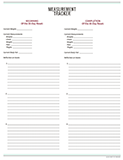 WEIGHT & MEASUREMENT
During your 21-day transformation, avoid weighing in every day. (Trust me. You'll get better results if you hide the scale in the closet!) Instead, simply record your weight and your measurements at the beginning and end of the diet, using this handy tracker.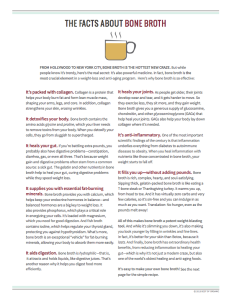 BONE BROTH FACT SHEET
When you start the Bone Broth Diet, your friends and family are likely to ask tons of questions about it. Here's a simple fact sheet you can share, describing what the diet is, how it works, and why the results are so amazing.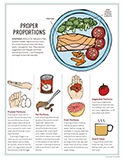 BONE BROTH DIET PLATE
On this diet, you don't need to weigh your food or count calories, carbohydrates, or fat grams. Instead, you'll simply build your plate the natural way. This sample plate can help you visualize the amounts of proteins, veggies, and fats you'll want to eat at each meal.
Looking to make your Bone Broth Diet even easier?
Check out the 21-Day Bone Broth Diet Bundle.
This 21-Day Bone Broth Diet product bundle gives you all the bone broth you'll need to be successful on your 21-Day Bone Broth Diet.
This bundle includes 10 boxes of Collagen Broth-- that's 70 packets of convenient bone broth to-go!
PLUS, you'll get a copy of Dr. Kellyann's Bone Broth Diet Cookbook FREE (regularly $27.99) with the 21-Day Bone Broth Diet product bundle.
The 21-Day Slimdown Program makes the Bone Broth Diet easier!
If you're looking for extra help and instruction for your Bone Broth Diet, the 21-Day Slimdown eCourse is just what you need to guarantee your success and see a healthier YOU in just 3 weeks!
45 Instructional Videos
7 Interactive Online Guides
21 days of inspirational emails
PLUS 4 eBooks
You'll have everything you need to make your Bone Broth Diet a breeze!
Want to know more about the Bone Broth Diet?
Here are articles discussing questions that dieters frequently ask, along with information on approved bars, shakes, and supplements.