Dr. Kellyann's Cleanse and Reset Resources
Helpful resources to support your 5-Day Cleanse and Reset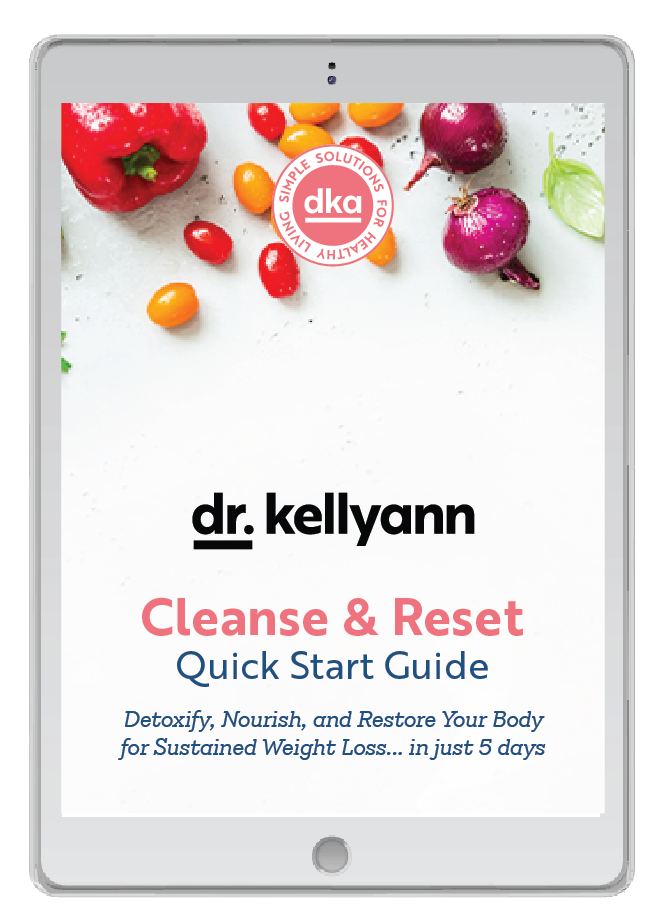 CLEANSE AND RESET QUICK START GUIDE
Are you eager to hit the reset button? This instant download is the fastest way to get started. Get a preview into the book, a list of yes foods and more.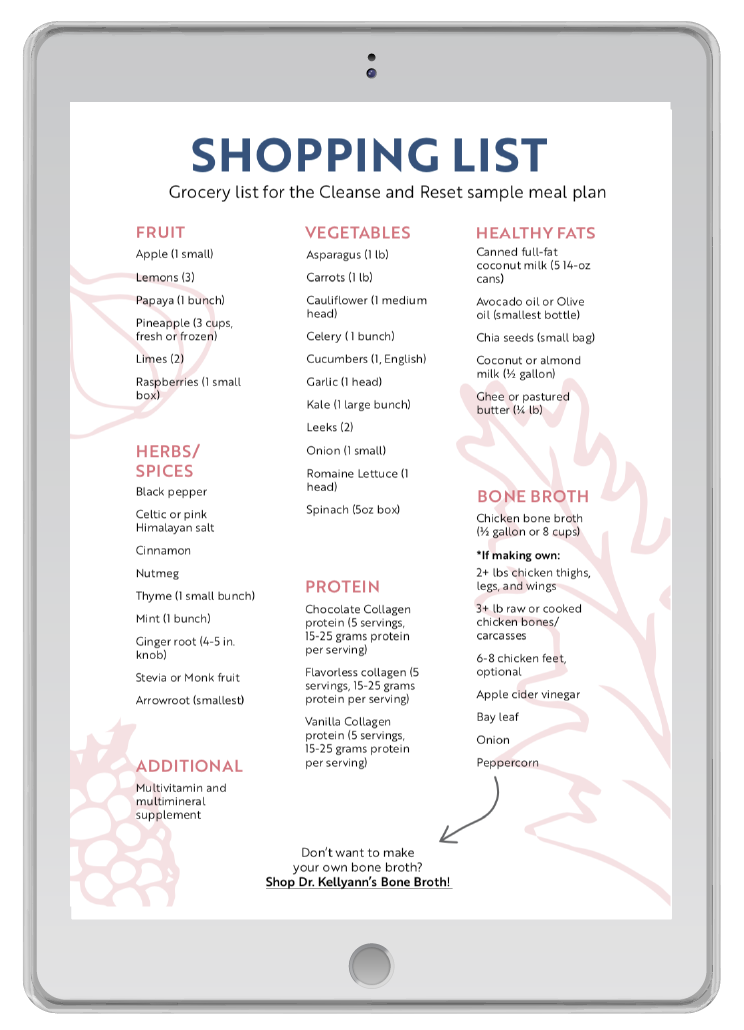 SHOPPING LIST

Before you begin this program, you'll need to clear out your kitchen and refill it with cleansing foods. We've put together a shopping list just for you. Make shopping for your cleanse and reset a breeze by downloading our go to list of cleansing foods.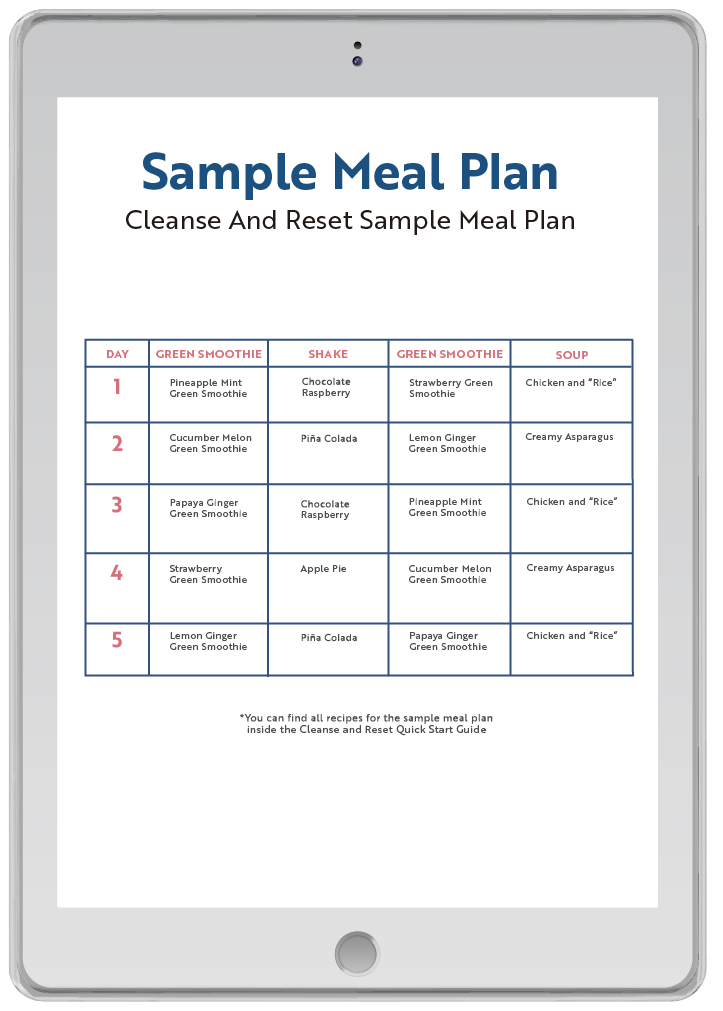 SAMPLE MEAL PLAN 

If you'd like to make planning your meals super easy, just follow this 5-day meal plan. All of the . ingredients you'll need are in the shopping list. It doesn't get any simpler than that!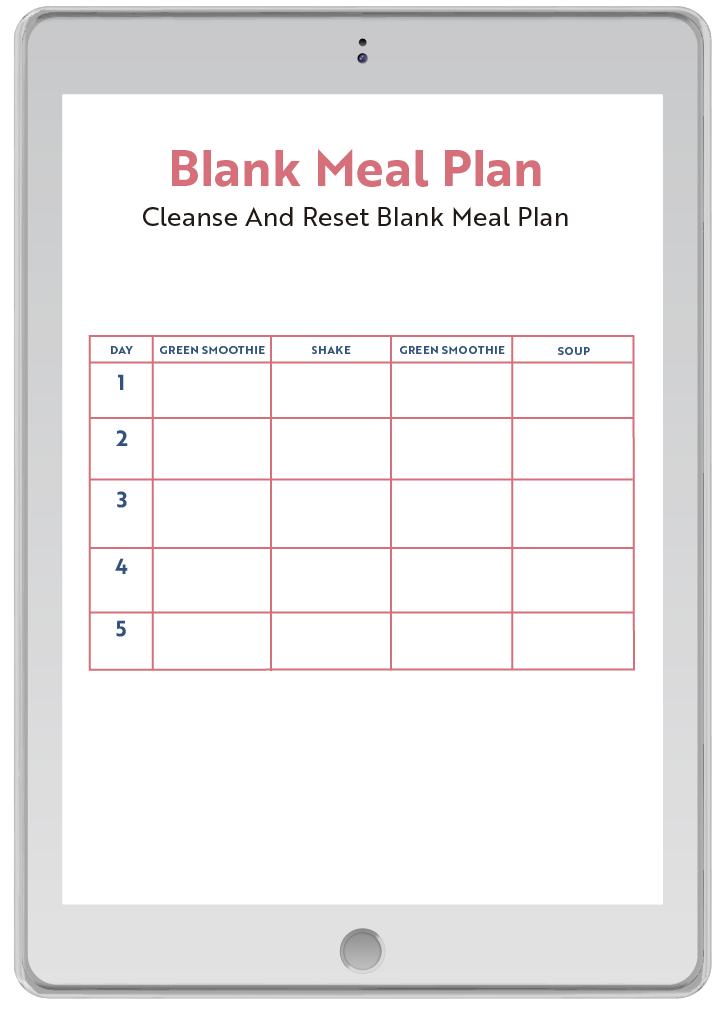 BLANK MEAL PLAN 

Feel free to try any recipe in the Quick Start Guide. Here's a blank meal plan grid. Fill in your desired recipes following the guide to make your Cleanse & Reset a no brainer.
We've Answered All Of Your Questions
Tips & Tricks To Keep You On Track
Join My Cleanse and Reset Facebook Group
Ask questions, and get help from others on the same journey as you!
Here's Your $25 Off Coupon To Our Store
Your Coupon Code is CLEANSEBOOK

Stock up on products that support your new lifestyle. Enter this coupon at checkout for any product or bundle on our store.
Celebrate Keeping Your Results With These Tips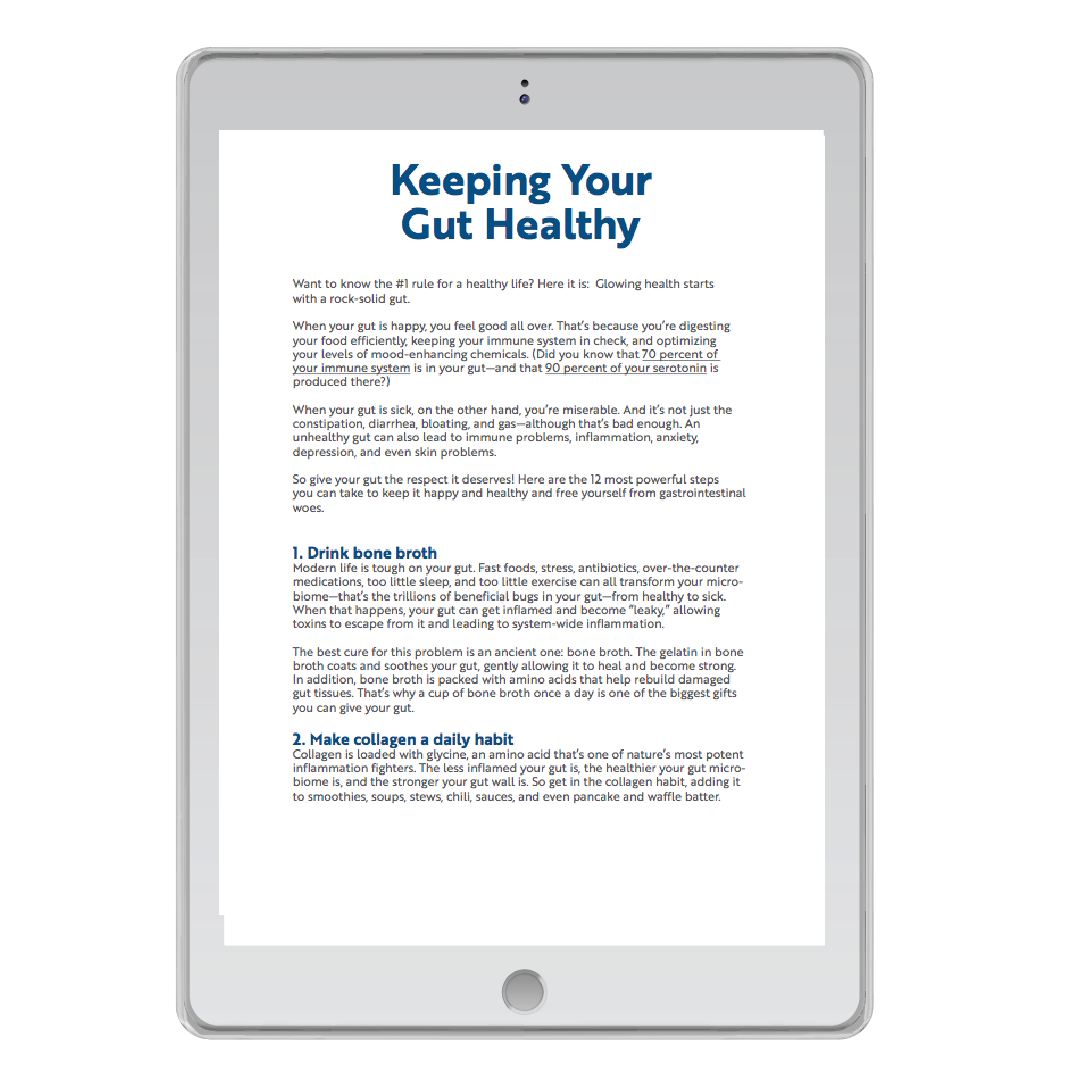 Keeping Your Gut Healthy
Good health starts in the gut. When your gut is strong and healthy you feel good all over. This guide will help you navigate through maintaining a healthy gut with tips and tricks that I use regularly.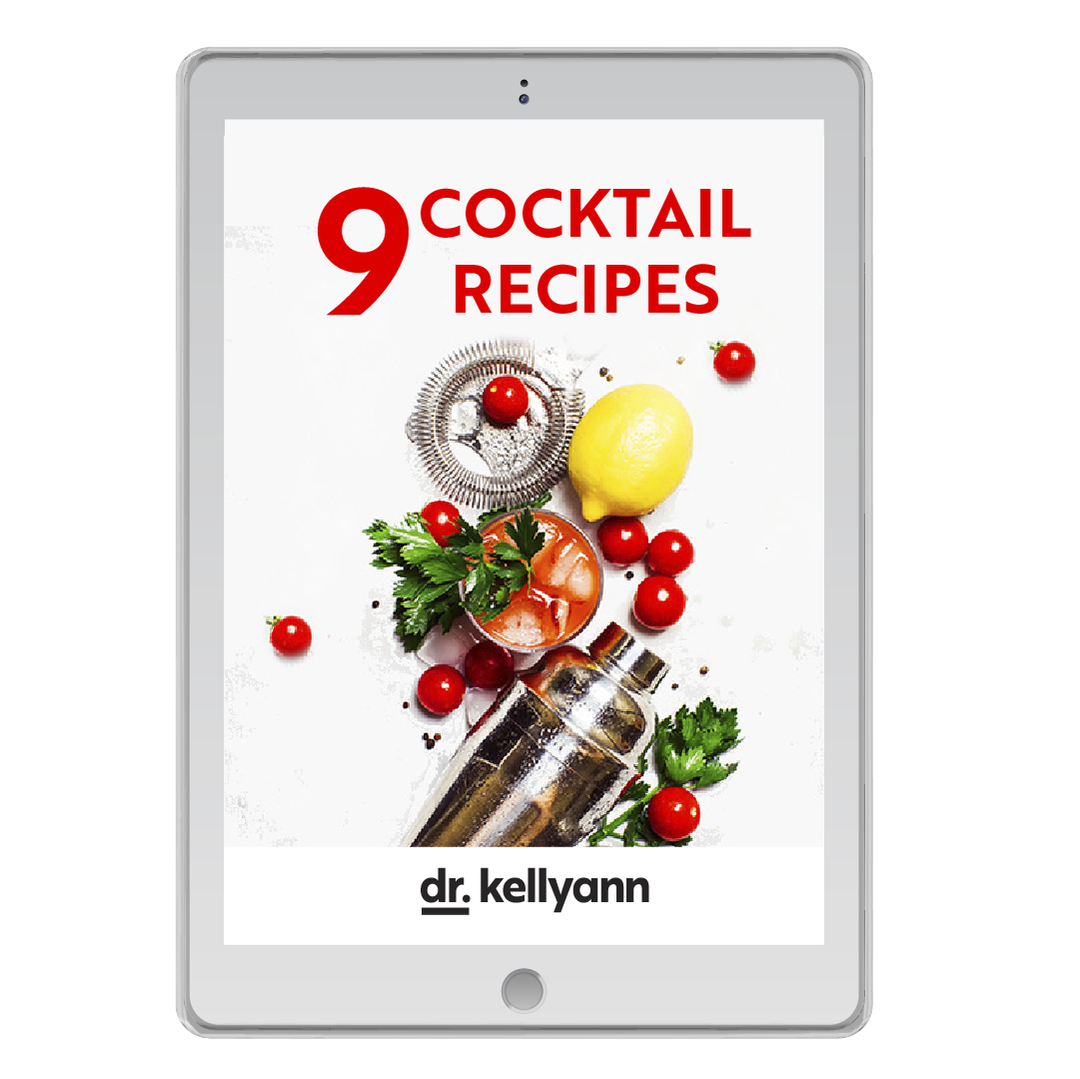 Bone Broth Diet Cocktails
Fresh, healthy & gourmet cocktail recipes. Once you've reached your goals you can celebrate with a cocktail (or mocktail). Here are a few ways to turn your favorite drinks into healthy drinks.
Or, let us do all the work...
With my 5-Day Cleanse and Reset Kit
No Shopping  |  No Prepping  |  No Cooking
"When you don't feel good on the inside you can't feel feel beautiful on the outside. This has changed my life. I feel fantastic."
- Donna D.
"It was unbelievable to me that I could lose weight, lose inches, not feel hungry, and gain focus and glowy skin."
- Marian M.
Don't see what you're looking for?
Shop Dr. Kellyann's entire product line....