Do You Need a Cleanse and Reset?
Have you been battling fatigue? Are you feeling unmotivated and uninspired? Does your body feel beat up and run down? Can't seem to keep the extra pounds from showing up and sticking around? Maybe you've been wondering who the reflection in the mirror belongs to lately? Dark circles. Dull, lifeless skin. Hair that's less than luxurious. If you haven't felt like YOU in quite some time, today's the day we change that.
With my rejuvenating five-day cleanse, you'll learn the exact steps I took to cleanse my body of the toxins that were slowing me down and holding me back. In my new book, I'll fill you in on the months leading up to my crash and burn wake-up call. You'll learn how and why I developed a cleanse and reset that my body and mind were so desperately in need of.
Once you order Cleanse and Reset from your favorite book retailer... come back and enter your receipt information to claim your free bonuses! In the meantime, let's learn a little bit more about the importance of detoxing and cleansing.
Why Is Detoxing Important?
In today's fast-paced world, the journey toward wellness often takes a backseat. Processed foods and refined sugar in our diets can leave our digestive system feeling sluggish. 
Detoxing is a valuable method to rejuvenate our bodies as it aids in flushing out these toxins. It's akin to hitting a reset button for our bodies, promoting the overall well-being of our systems.
You'll not only be ridding your body of unwanted toxins but also be providing it with nutrients, antioxidants, and enzymes it needs to function optimally. 
Identifying Symptoms of Needing a Cleanse and Reset
How do we know when our bodies need a cleanse? The telltale signs could include fatigue, a lack of motivation, feelings of being weighed down, and unexplained weight gain. 
As I said earlier, other symptoms might show up in your physical appearance, like dull skin, dark circles under the eyes, or lifeless hair. These are signs that your body may be struggling to process toxins effectively and could benefit from a detox cleanse.
What Is the 5-Day Detox and Weight Loss Journey?
The 5-Day Detox and Weight Loss Journey is a holistic approach to wellness that addresses both physical and emotional aspects of health. It's not just a day detox plan or a day juice cleanse — it's a complete overhaul of your dietary habits to support your body's natural detoxification processes.
This cleanse is a meal plan designed to be flexible and compatible with various dietary needs. Every meal is designed to nourish and detoxify your body while satisfying your taste buds. 
Remember, this isn't just a quick fix. This cleanse is a lifestyle change designed to reboot your body and clear your mind, offering long-lasting effects on your health and well-being.
Free bonuses with your Cleanse and Reset book
Get your copy from your favorite retailer...
...and then enter your receipt information here to claim your free resources.
People love the results they get with the
5-Day Cleanse and Reset kit...
Energy, clarity, clearer skin, and 5 to 10 pounds GONE!
"When you don't feel good on the inside you can't feel feel beautiful on the outside. This has changed my life."
- Donna D.
"It was unbelievable to me that I could lose weight, lose inches, not feel hungry, and gain focus
and glowy skin."
- Marian M.
It's finally a Cleanse that Makes Sense
How To Get Your Hands on Cleanse and Reset
It doesn't take much effort to get ahold of everything you need to start your cleanse. You just need to take a few simple steps:
First, you'll need to get a copy of "Dr. Kellyann's Cleanse and Reset" from your favorite book retailers, such as Amazon, Books-A-Million, Barnes & Noble, or IndieBound.
Then, you enter your receipt information to claim a few free resources. These include a downloadable Quick Start Guide to help you get started immediately, a $25 coupon to drkellyann.com, access to my private Facebook Group, and a few bonuses, including printable meal plans, shopping list guides, and more.
That's all that it takes to get started on your cleanse!
What Makes My Cleanse and Reset Plan Unique?
Most people think that cleanses are all about depletion and deprivation. But my gentle cleanse won't tear you down—it will build you up.
Why?
Because unlike juice cleanses, which leave you feeling weak and depleted, my cleanse is rich in collagen and bone broth—clean proteins that heal your cells as they satisfy your hunger. You'll also get a daily dose of healthy fat to make your skin cells bouncy and melt away belly fat… because healthy fats burn fat!
At the same time, this cleanse is low in carbs and sugar, so it gets you off the blood sugar roller coaster that causes cravings. And it's packed with nutrients that sweep out toxins, transforming your cells from sluggish to super-charged.
Let's dive into the details of each unique benefit featured in my cleanse: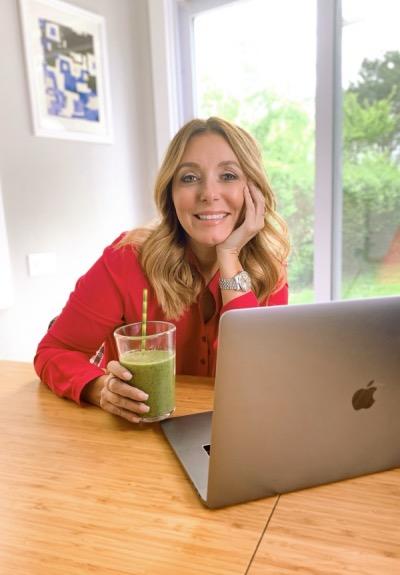 The Story Behind My 5-Day Cleanse
When I developed this cleanse I was at my lowest low after a spectacular crash-and-burn that ended with me passed out on an airplane floor. I put myself on my new plan and in just a few days I started feeling like "myself" again. My belly slimmed down as I lost the bloat, my energy started coming back, the dark circles under my eyes went away, and I started feeling happy again. 
My results were so incredible that I couldn't wait to share this plan with everyone who is struggling like I was. So, if you're exhausted, weighed-down, and overweight, here is my message to you: I can show you the way out.
You matter—so here's to becoming the best, happiest you that you can be. Here's to feeling better than you have in years, or maybe in your entire life. 
You got this!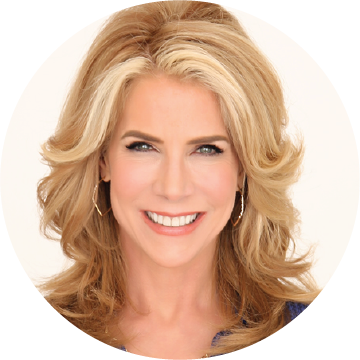 "This cleanse gets the job done fast--and the hearty soups, rich shakes, and refreshing green drinks will keep you satisfied from start to finish."
–JJ Virgin, New York Times bestselling author of The Virgin Diet & The Sugar Impact Diet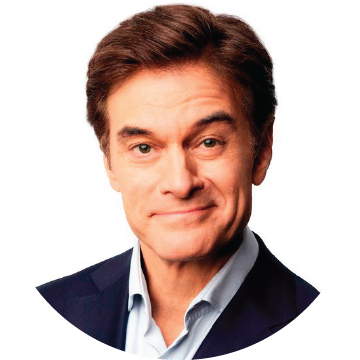 "If you are feeling tired, unhealthy and emotionally burned- out and want a fresh way to rejuvenate, Kellyann has a message for you: she's been where you are. And she knows the way out."
–Mehmet Oz, MD
The Role of Bone Broth and Healthy Fats in Detoxification
Bone broth is your detox diet's MVP. Packed with beneficial minerals and a wealth of other essential nutrients, it's an absolute powerhouse for your digestive system. When you're sipping on this golden elixir, you're nourishing your body with collagen — nature's way of soothing your gut lining and supporting a well-functioning digestive system.
Now, let's chat about healthy fats, our champions in the fight against cravings. With stars like avocados and coconut milk, these fats are crucial for a successful detox. 
They provide your body with slow-releasing energy, keeping your blood sugar levels steady and your hunger pangs at bay. Plus, they add that irresistible creamy texture to your meals, making your detox diet a delicious experience.
Dealing With Bloat and Cravings
We've all been there — those moments when we feel bloated, sluggish, and an uncontrollable urge to reach for sugary snacks. It's a tough spot, but don't lose heart. Our detox plan tackles both bloat and cravings head-on.
You see, the secret weapon in our plan is veggies — lots of them! They're packed with dietary fiber, which helps regulate your digestive system, minimizing the likelihood of bloat. Plus, they're low in carbohydrates, so you won't have to worry about the dreaded blood sugar spikes and crashes.
Moreover, the probiotic-rich foods in our plan encourage a healthy balance of gut bacteria, which is essential in fighting bloating and supporting overall digestive health. As for cravings, the supplements included in our plan offer a helping hand. They're specially designed to help curb cravings, keeping you on track with your detox diet.
From Crash and Burn to Renewed Energy
Remember those feelings of fatigue, burnout, and exhaustion? Well, prepare to bid them farewell! Thanks to the advancements in nutritional research, our detox diet plan is optimized to transform your energy levels.
The power-packed combination of bone broth, healthy fats, veggies, and a controlled intake of carbohydrates aids in steadily releasing energy throughout the day. You'll wave goodbye to energy dips and welcome a renewed zest for life.
Detoxing isn't just about resetting your body—it's also about rejuvenating your mind. As you embark on this detox journey, expect to experience the positive side effects of a clearer mind and improved mood.
How Can Cleanse and Reset Fit Your Lifestyle?
Embarking on a wellness journey doesn't mean you have to flip your life upside down. Quite the contrary! The beauty of our Cleanse and Reset lies in its adaptability. 
Whether you're a full-time mom, a busy professional, or simply someone who values health, this program can seamlessly weave into your life. This isn't a rigid plan, but a flexible roadmap to wellness, acknowledging that every person's journey is unique and personal.
In my book, I give you instructions and recipes to create all the meals on this cleanse and more...
like more energy, clarity, clearer skin and an average weight loss of 5 to 10 pounds!
Choosing the 5-Day Cleanse and Reset Kit
Sometimes we all need a little extra convenience in our lives, right? That's exactly where our 5-Day Cleanse and Reset Kit comes in.
This complete package is designed to free you from the hassles of planning and prepping. It's the perfect option if you're looking for an easy-to-follow, all-inclusive plan that fits into your busy schedule without any compromises.
Get started today!
Get your copy from your favorite retailer...
...and then enter your receipt information here to claim your free resources.
An Even Simpler Solution for Your Detox Needs
If the Cleanse and Reset sounds great...
...but maybe you want an even simpler solution, check out my complete 5-Day Cleanse and Reset kit where all you have to do is add water (no shopping, prepping, or cooking required).
The Convenience of the 5-Day Cleanse and Reset Kit
In just five days, you're going to look and feel better than you have in ages. You're going to start to feel like YOU again! Forget feeling sluggish and bloated every day to feeling cleansed and energized again.
You're going to; lose the extra belly fat, firm and tone your skin while restoring its healthy glow, bring healing to your unhappy gut, banish the toxins, heighten your mood and enjoy your life again!
5-Day Cleanse and Reset Kit
unprcincl:--:1:|~|:slctvrnt:--:32264512569457,32264512602225:|~|:shwqty:--:true:|~|:qty:--:1:|~|:prdurl:--:/products/new-and-improved-v3-5-day-cleanse-and-reset-kit:|~|:prdimgtp:--:variant:|~|:prdimgclass:--:zpa-mobile-align--center zpa-align--center pia-33136913:|~|:prdimgalt:--:5-Day Cleanse and Reset Kit - IMPROVED:|~|:prdclass:--:ba-33136913:|~|:prdbtnltp:--:product:|~|:prdbtninmncl:--:1:|~|:prdbtninalcl:--:1:|~|:prdbtnelt:--:_self:|~|:prdbtncpt:--:BUY NOW!:|~|:prdbtnclass:--:zpa-button-padding-medium bcss-33136913:|~|:prdbtnalign:--:zp zpa-button-alignment-left:|~|:prdbdhtml:--:
My Cleanse & Reset is now IMPROVED and even better!
What You'll Get Each Day: 
3 Lemon Sips with  Dimpless™
1 Super Chocolate Smoothie -OR- 5 Super Vanilla Smoothie with Whey + Collagen
1 Bone Broth
1 Super Berry Collagen Smoothie
1 Lemon Chicken Soup
:|~|:mcontclstclass:--:cac-33136914:|~|:mcontclass:--:zpa-plain-product-022-v3 zpa-plain-product-022 zpa-block-stacking--ltr zpa-block-valign--top ba-33136914:|~|:imgpos:--:left:|~|:handle:--:new-and-improved-v3-5-day-cleanse-and-reset-kit:|~|:eid:--:33136913:|~|:descclass:--:pda-33136913:|~|:dcrt3class:--:ba-35292173:|~|:dcrt2class:--:ba-33136915:|~|:dcrt1class:--:ba-33136916:|~|:crtmsgclass:--:pcma-33136913:|~|:clstid:--:7287591:|~|:brdclass:--:ba-33136917:|~|:addcrtmsg:--:Product has been added to cart
What Can You Expect From the 5-Day Cleanse and Reset?
Bidding goodbye to constant fatigue and bloating, welcoming a renewed sense of energy, and greeting a healthier, happier you — this is what you can expect from the 5-Day Cleanse and Reset. Prepare to discover the amazing potential your body has to rejuvenate and restore itself when supported with the right nutrients.
Benefits of Restoring Your Gut Health
The gut is often referred to as our second brain — and for a good reason. Its health has far-reaching impacts on our overall well-being. 
Through the Cleanse and Reset, you can provide your gut with soothing nutrients that encourage a balanced and thriving digestive system. Restoring your gut health can pave the way for a slew of benefits, from nutrient absorption to mood and mental clarity.
Look and Feel Better in Just Five Days
Yes, you read that right — just five days! With the Cleanse and Reset, you're setting yourself on a fast track to rejuvenation. It's designed to help you shed excess weight, enhance your skin's natural glow, and rekindle your body's innate vitality. All it takes is five days to start feeling a transformation.
Get Started Today 
The path to wellness doesn't have to be complicated or daunting. The Cleanse and Reset is more than a detox — it's a celebration of your body's incredible ability to heal and thrive. Whether you're new to the wellness journey or looking to level up, this cleanse is your starting point toward your final destination.
Remember, your journey is unique. Listen to your body, and give it the gentle care it deserves. Embrace this wellness adventure, and here's to feeling better than you have in years!
Sources:
Dietary fiber: Essential for a healthy diet | Mayo Clinic
Carbs, Protein and Fats – Their Effect on Glucose Levels | Joslin Diabetes Center
BENEFITS OF COLLAGEN FOR MAINTAINING A HEALTHY GUT | Health Beat