Dr. Kellyann 
Media Portfolio
Dr. Kellyann Petrucci is a world-renowned lifestyle and innovative health care expert, author, and media personality who is on a mission. Her goal is to educate and inspire women around the world to take action and find their inner strength and glow.
With Dr. Kellyann's guidance, innovative health care treatments, and cutting-edge, anti-aging techniques, women will be empowered to make the change and live a life filled with purpose.
They won't feel invisible anymore!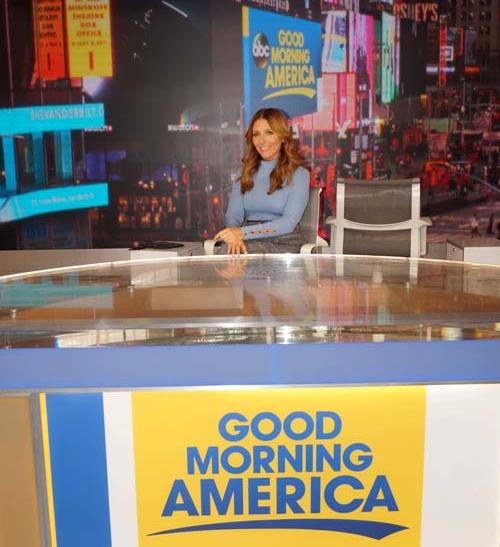 The Vision to Transform
Let The Transformation Begin
Dr. Kellyann represents the vision to transform. Her relatable, relaxed, and inspirational approach to health, nutrition, anti- aging, and lifestyle issues makes it easy for audiences to start the conversation and utilize her expert tips and tricks to enhance their daily lives.
The Doctor
The Doctor Is In
During Dr. Kellyann's 21-year career, she has listened to thousands of women share their personal lifestyle struggles and stories.
As one of the only doctors in the United States to achieve a certification in biological medicine at the Paracelsus Klinik in Switzerland, as well as being an accomplished, board-certified naturopathic physician and nutrition consultant, her unique expertise and strong point of view will inform, entertain, and empower women to live their most fulfilling life.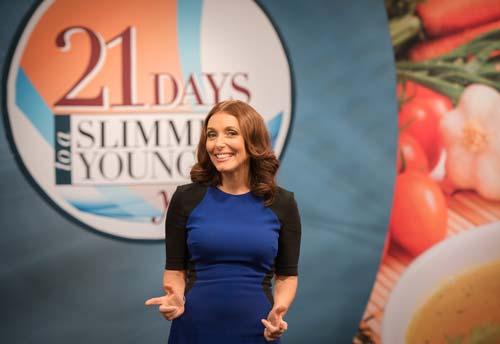 Topics of Conversation Include:
Recharge your sex drive
Balance your hormones
Erase wrinkles
Sculpt your body
Prevent and overcome disease
Lose weight
Reclaim your youth
Cope with life-changing situations that impact your overall health, such as divorce or childbirth
Conquer:
Depression
Anxiety
Bloating
Indigestion Constipation
Fatigue
Stress
Sugar Addiction
Thyroid Problems
Other lifestyle-related diseases
"Dr. Kellyann offers expert advice on how to cope with life-changing situations that impact your overall health."
I'm telling you, I feel like a new woman. I feel like a teenager! To me, her program was a miracle… it saved my life.
Since following Dr. Kellyann, I sleep through the night… I am off all blood pressure medications and I have changed my relationship with food. Now I am eating to live!
Dr. Kellyann's program has made a world of difference… I don't have monthly migraines anymore and I look and feel so much better!
We were not looking for a diet, we were looking for a life change. Dr. Kellyann did a great job showing us the way.
Producers are saying…
National Audiences
Dr. Kellyann has traveled around the country to share her insights on local and national television, appearing in more than 40 televised segments including Dr. Oz, The Doctors, ABC, CBS, Fox, and Good Day Los Angeles.
"I have worked with Dr. Kellyann on several projects developing life- transforming media content for newsworthy and health-centric shows. Each and every time we've worked together, I am impressed with Dr. Kellyann's ability to deliver fresh content and register with her target audience.
There is no one I would recommend more than Dr. Kellyann to convey information passionately and effectively.
She is the complete package."
MEGAN SHANAHAN SALVIA, freelance producer; former associate producer, The Oprah Winfrey Show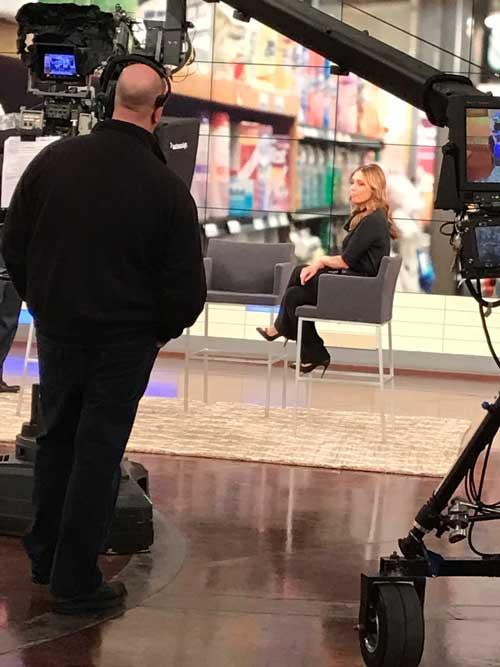 Informs & Inspires on Air
"Dr. Kellyann appeared on my show, Good Day LA, and was such a pleasure to work with—she has a natural knack for fresh content creation. She was professional and everyone at the station loved her ability to be very natural and 'non-rehearsed' in her responses. She's relatable, has a fantastic TV presence, and was able to build a quick rapport with the anchors. She would be value added to any show."
- MICHELLE PULFREY, producer, Fox television, Good Day LA
"Dr. Kellyann Petrucci appeared on my show 11am news program on ABC 7 Chicago. She was a gem to work with in producing a very informative, creative and visual segment. As a producer, you want and need guests who come prepared and willing to make adjustments to the show's needs and time constraints. She was professional and GREAT on camera. Dr. Petrucci had a wonderful rapport with my anchors. I'm sure she will make a great addition to any show."
- STEPHEN LEWIS, Producer, ABC 7 Chicago
"Dr. Kellyann is one of my favorite guests. Her energy and passion for her topic are unparalleled. I was impressed by her ability to follow instruction, have a great on-camera presence, and be extremely knowledgeable in her subjects. She's open to new ideas and always ready to provide a visually engaging segment. I believe Dr. Kellyann would be of value to any show."
- DANETTE KUBANDA, freelance producer; Emmy-winning television producer
National Segments
DR. KELLYANN PETRUCCI
Read All About It
DIGITAL MEDIA AND MARKETING
Not only can Dr. Kellyann target the coveted 25-to-54-year-old viewer, she can also address and speak to the health and lifestyle issues of women of any age. All women want to stay current on breaking news and the latest health topics and how these affect them or their families.
Dr. Kellyann is an entrepreneur and a high-powered, multifaceted marketing and media powerhouse. Her incredibly popular website, drkellyann.com, has approximately 100,000 visitors per week, and her audience is growing exponentially.
Dr. Kellyann has successfully launched one of the highest-selling Dummies books of all time, Living Paleo for Dummies, as well as marketed three bestselling books, five in all. She has been featured in the Wall Street Journal, Time Magazine and is a Huffington Post journalist, mindbodygreen columnist, and contributor to Everyday Health.
Reaching Audiences
"Dr. Kellyann has written five For Dummies titles in the health/fitness/ specialty diet category. She's a delight to work with. She worked well with all of the editors and coauthors to produce five outstanding books. When it came time to market her books, Dr. Kellyann went full steam ahead and did a fantastic job and as a result has created a successful Paleo franchise. We are now making three of her books into an 'all-in- one' Dummies book. At a time when there is no such thing as organic sales, Dr. Kellyann has been instrumental in working with Wiley to move the needle on her titles. I wish all of my authors were like Kellyann. She's a rock star and we would recommend her wholeheartedly."
- TRACY BOGGIER, Acquisition Editor, John Wiley & Sons
"A true muse. She's worth investing in."

- DAVID FRESCHMAN, CEO, Fashionvest; Managing Principle, Innovation Capital; Founder, ARC Angel Fund, NYC
Start The Conversation
Engaging Social Media
Unique Visitors
100000
Per Week
Dr. Kellyann's strong social media following allows her to continue the conversation in real time by sharing her editorial point of view and engaging in conversations with audiences around the world. drkellyann.com receives more than 100,000 unique visitors on a weekly basis while her facebook and twitter followings are engaged and growing daily.
Training and Education
DEGREES: Bachelor of Arts degree from Temple University, Philadelphia | Master of Science degree from St. Joseph's University, Philadelphia | Board-certified naturopathic physician | Logan University
CERTIFICATIONS: Certified nutrition consultant | Certified in biological medicine through the Marion Foundation and Paracelsus Klinik, Switzerland

ACKNOWLEDGMENTS: Member: Mensa, National Honor Society
Contact
Dr. Kellyann Petrucci
E: info@drkellyann.com
M: 855-645-6070
drkellyann.com