Dr. Kellyann's Bone Broth
Whether you're looking for


LIQUID bone broth that's just like homemade
or POWDERED bone broth that's easy to take on the go...


Dr. Kellyann's got you covered.
Powdered Collagen Broth
My collagen bone broth is the easiest way to have your bone broth! It's a delicious powdered, on-the-go packet that you can create simply by adding hot water!
Bone broth is one of the easiest ways to load your body with essential nutrients that fight inflammation and help you lose weight, especially when combined with my Bone Broth Diet.
My collagen bone broth also helps to blast wrinkles, heal your gut, and protect your joints.
Liquid Bone Broth
Good chicken bone broth takes time – so I've done all the hard work for you. My high-quality, ready-to-use bone broths ship directly to your door, packed in dry ice to keep it frozen. Just heat and enjoy—it's that simple to get bone-deep nutrition!
My organic, chicken bone broth is flavored with onions, parsley, and garlic and is simmered for 24 hours with a touch of vinegar. It is made from the bones of organic, pastured chickens, pure filtered water, and the bone broth is packed in 24-ounce BPA-free pouches.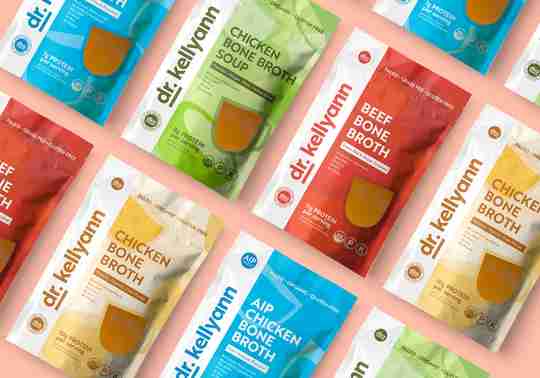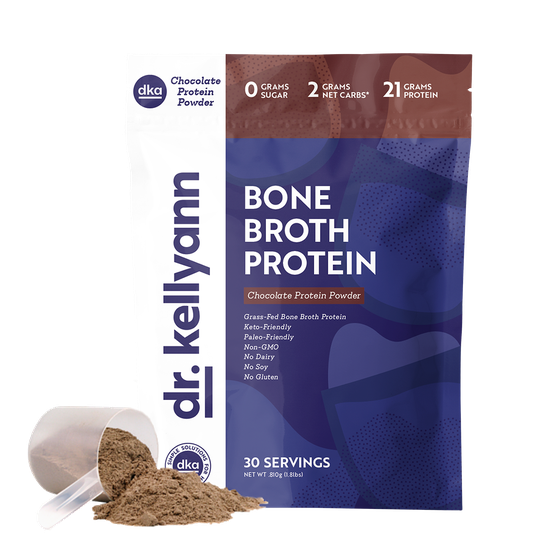 Powdered Bone Broth Protein
My bone broth protein is the perfect protein powder to add to your diet! Use in your favorite protein shake or smoothie recipe or add it to your morning coffee to power you through your busy day. 
Use my Bone Broth Protein powder and add a handful of fruit, and you have the perfect post-workout refuel.