I want to help you through these unknown times of COVID-19. So, I'm bringing to you the Doctors I know, love, and trust to answer your questions about not only COVID-19 but your overall health questions. It's important during these times that we continue to educate ourselves on what we can do to armor our immune system. Knowledge is power. The best way to stay calm is to stay informed, keep a schedule, eat right, and stay active.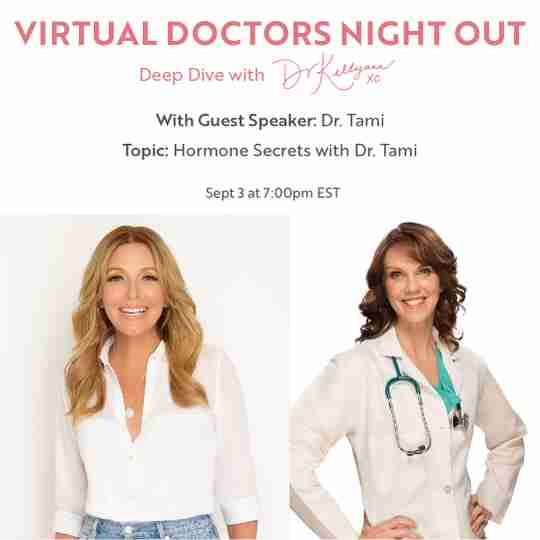 Thursday, September 3, 7:00 PM - 8:00 PM
Hormone Secrets with Dr. Tami
Tami Meraglia, M.D. is a physician with a passion: to help women take charge of their own hormone health and happiness. She is the author of The Hormone Secret. Dr. Tami's unique voice is sorely needed today as women face hormone imbalances and deficiencies before, during, and after menopause. These conditions, which can assault the quality of life, are nothing new. What is new is that they are appearing earlier than ever before, and at a time when women are already stretched to the limit. And women are often misdiagnosed by the medical establishment.
As a busy mom of 2 daughters, a doctor with a thriving practice, and a best-selling author and speaker; Dr. Tami knows that you often have to make choices over things like cleaning the juicer or getting your kids out the door in the morning (she also knows which one you'll choose!). Life is hectic and busy, but that doesn't mean that you have to come last in the equation.
She is joining us on September 3rd to teach us about effortless weight loss, abundant energy, optimal brain function, and peaceful rejuvenating sleep. These are all attainable goals, and Dr. Tami is going to put us on the right path.
Register today before this virtual event fills up!